"Doctor Site" is a health-care web solution for every Doctor & Health Specialist to take a lead in the competition of health sector. This solution is designed to allow you to get connected with your patients, increase awareness of your medical expertise, and serve with your medical practice to a larger scale. Doctor Site's integrated web features will add an automation and efficiency to Doctor's daily activities in managing patients and appointments on daily basis.
Request a Demo

Book Appointments
Making easy for your patients to book instant appointments. Making easy for you to manage, accept or reject appointments as per your schedule and more through a user friendly Admin area.

Manage Your Wbsite
A very user friendly interface to manage content of your own website & customize it the way you want it to be. This will help to insert, update and delete content of website pages easily.

Appointment Notifications
Your patient will get notification on email and phone for the status of their appointment request. Automatic remainder Mail and SMS alert can be sent to patients on day of booked appointment.

Patient History
In your admin area, you can manage information of all your patients & payments made by them. This feature will allow you to add a new patient, update & Delete existing patients & payments.

Tell About Yourself
Patients can see complete Bio of doctor, Experience, Awards, Articles, Services, Treatments and Recommendations on Website. Patients can also fill contact form to send queries to doctor.

Social Media Linking
Connect your website with your professional social media profiles and build awareness of your expertise there.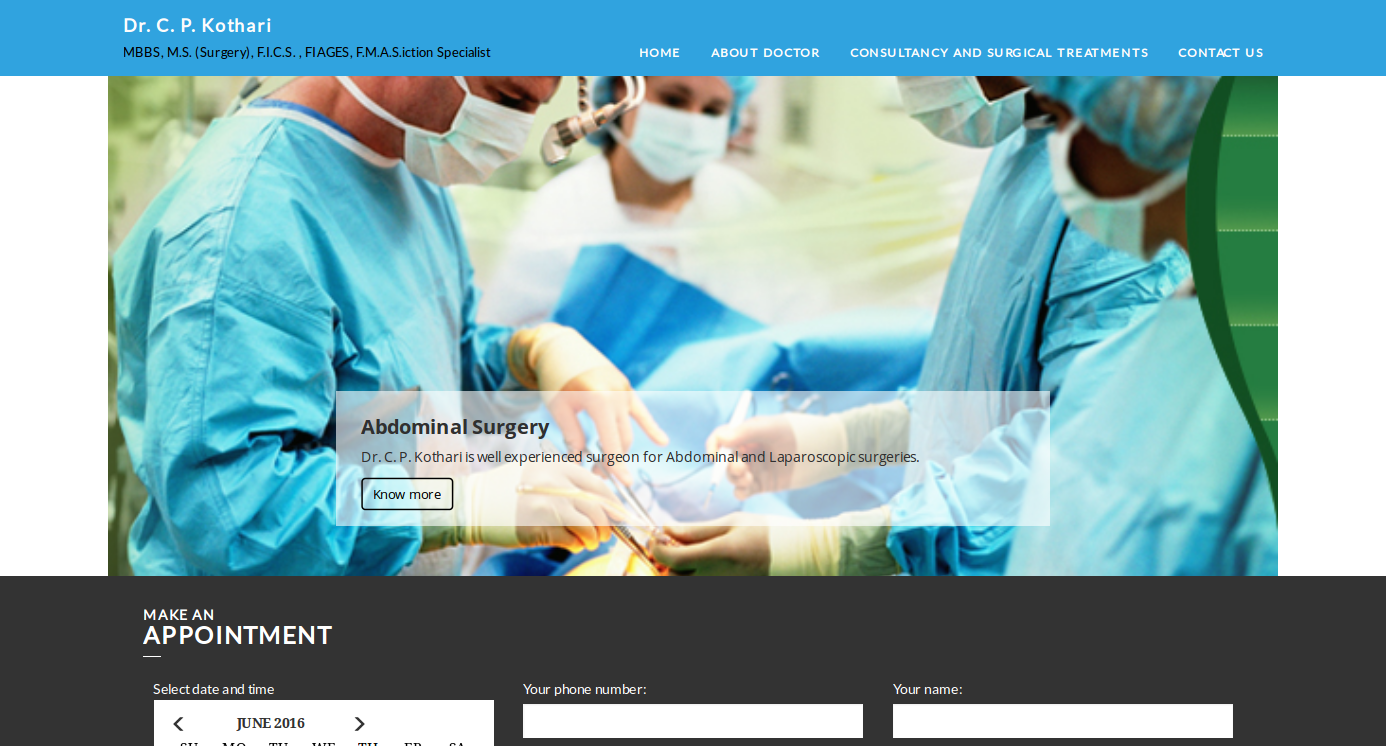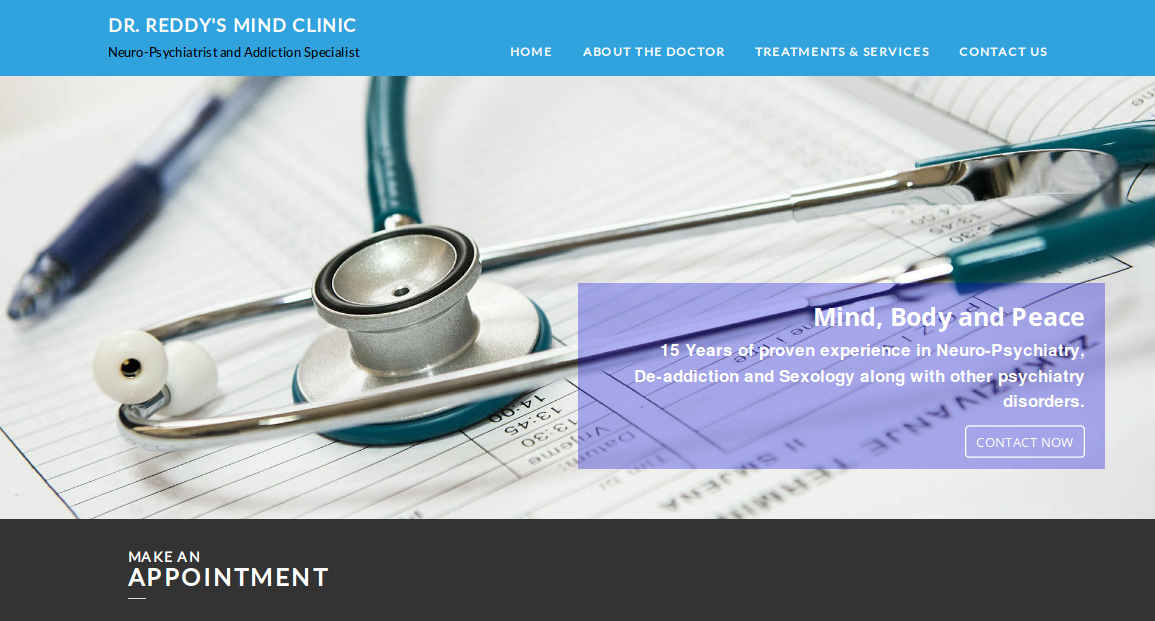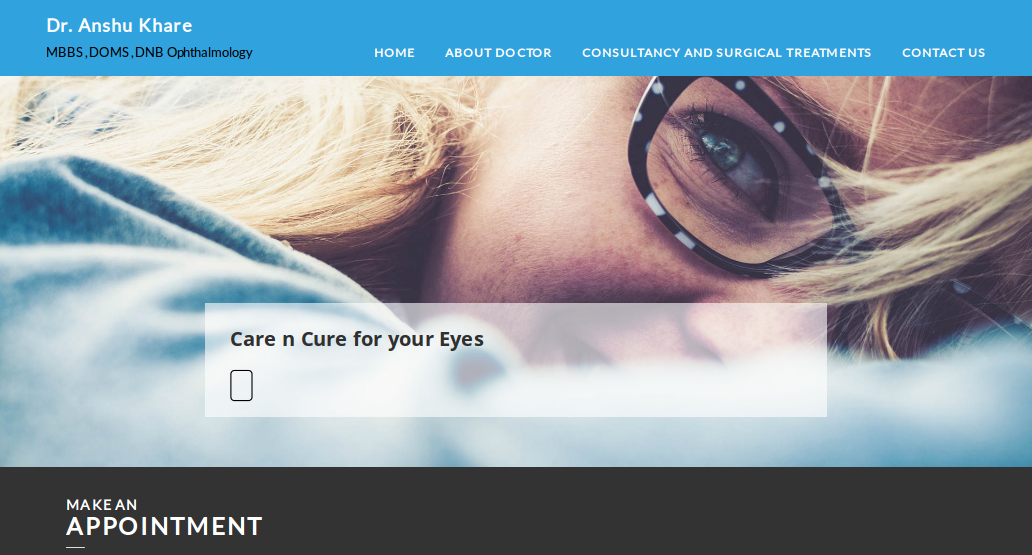 Dr. C. P. Kothari, an experienced and highly recognized surgeon of Indore is using our service for best of their clinic management needs.
Dr. Shrikant Reddy, an expert neuron-surgeon in Indore is proud to be a part of our solution and feels happy in using.
Dr. Anshu Khare, an expert eye-surgeon in Indore feels secure and effective in managing patients using our service.

Choose the right plan for you.
Yearly Plan
SIte - Domain - Hosting
User-friendly Website

Content Management System

Appointment Booking

Patient Data

User-friendly Website

Web Hosting

Domain Name

50 Professional Email Accounts

One Month Support

Free Email Alerts
Order Now
Monthly Rental
Site - Domain - Hosting
User-friendly Website

Content Management System

Appointment Booking

Patient Data

User-friendly Website

Free Email Alerts

Web Hosting

Domain Name

50 Professional Email Accounts

Comprehensive Ongoing Support

*T&C
Order Now