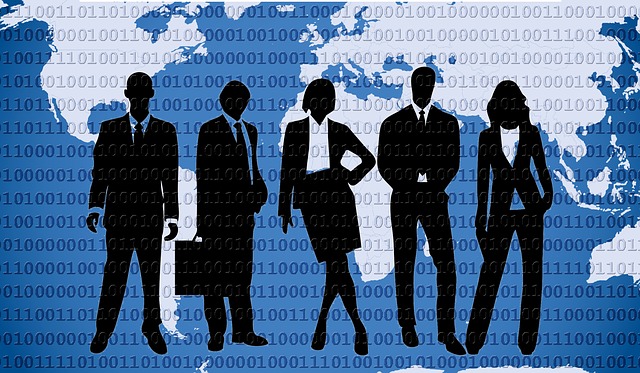 Growth of a company depends on the successful projects of the company. No one can deny the fact that the success of a project is directly proportional to the quality of man power involved in its execution.
Better planning & Smoother execution
Meeting Deadlines & Controlling development costs
Lesser debugging and testing periods & High level of communication
Better feedback leading to improved functionality
Companies providing their services by or before deadlines are always preferred by their customers. We are here to provide you the skilled man power you need to meet your client's demands. When you are undertaking an IT project, you need confidence in your team. We specialise in providing that confidence to your team through our high quality employee pool. In short we expertise in providing Contract Staff.
Briefly, Contract Staff could be a team of multiple members including programmers, designers, marketers etc… or a single employee that can be hired by you on an hourly or full time basis for completing a specific project or task. We would be responsible for assigning the most suitable individual or group of individuals (staff) for that task. Further, we would monitor and even train (if required) that team so that they complete the project in time.
Advantage of working with us
Privacy and Data Prevention
We highly value our relationship with our clients and follow best practices for data prevention.
All our employees are under a written legal contract abiding by the set rules.
Our office is under video surveillance. Our entire network is behind two levels of Firewall with content monitoring in place.
We are happy to sign a digital or physical Non Disclosure Agreement (NDA).
If required we never reveal our clients or projects identity.
Our main Focus
We aim to provide services to our clients at the best possible price while ensuring highest quality and efficiency.
We understand a lot of projects tend to evolve during development. And thus, we are flexible with our client's changing requirements.
We understand our client's problem and adopt the best possible ways to resolve them.
We are committed to providing skilled as well as reliable staff that ensures completion of project within the specified timeframe.
Ownership of Project
All the work that we do under our "Contracted Staff" service belongs 100% to the clients and we claim 0% ownership on the work performed.
Staff Communication and Details
Employed staff's personal, educational and professional details are shared.
You can speak directly to the employed staff via your preferred mode of communication like Phone, VoIp, popular IM's like skype, yahoo, galk etc.
How it Works?
The hiring process is done with the help of an agreement. The agreement contains all the details regarding the time duration of hiring, payscale and all the terms and conditions that companies demand of. We have a standard contract in place which can be shared on request. This contract already includes our payment and other terms and conditions. We are willing to sign an external contract too post our review if the conditions are acceptable to us.
Upon agreement of terms one of our managers would be in touch with you to review your requirements in detail using the mode of communication preferred by you. Follow up calls/meets/emails can follow to ensure requirements are clear. Once the requirements have been understood we would create a project plan based on our analysis which would include our recommendations for the number and kind of staff you would need to successfully accomplish the project alongside the cost. If you however already know your requirements well you can directly specify the kind of staff you are expecting and we can provide relevant cost and any other relevant details.
Once you are in agreement we would assign staff for that task sharing contact and other information of all the individual(s) involved.
Work to commence based on the timelines communicated.
Many a times you are not able to complete a project due to the lack of skill of your traditional employees. This is the time when Contract Staff comes in. We provide the skills to make your new or existing initiative a success.
We have a skilled and most importantly reliable team that takes a step ahead to find the right person matching your requirement.
Still not sure? Please fill this form and one of our Manager's would be in touch with you shortly.