Software Services
In today's modern era Computer Software has become a driving force for the Business. It has become a basis for the Business Decision Making and Management. Thus it is virtually inescapable in this modern world. Thus software's impact on our society and culture continues to be profound. Thus our Software Engineers continually attempts to develop easier, faster and less expensive Software Solutions.
Request a Quote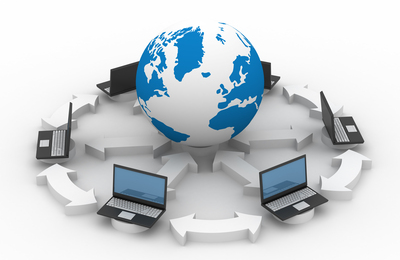 Software solutions that use most modern technologies but at the same time maintain their user friendliness, bringing to the table the ability to combine business development with enhancement of competitiveness. We cater quality Software Products that are fully tested and are capable of achieving the desired results. Our Software Solutions belongs to technology domain (e.g., object-oriented systems); others may belong to application domain (e.g., Web-site design and implementation).
Contemporary Services : Nliven technologies work in following software areas presently:
Business data processing is the largest software application area. We develop applications that process data to generate information that facilitates the management of various business activities and assist in decision-making.
It is the software application area that has flourished immensely over the past two decades. Our teams of software engineers have developing software solutions for the personal and business financial problems, database access, multimedia, entertainment etc.
N'Liven Technologies would like to enter the following Software Areas in the future:
Real-Time Software
Engineering and Scientific Software
Embedded Software
Salient features of our software services are as follows:
N'Liven Technologies ensure that a high Software Quality is realized. The quality of a software application is as important as other aspects of software services. Measurements are used to assess the quality of the analysis and design models, the source code and the test cases that have been created out as the software is engineered.
Correctness
We develop software that are functionally correct i.e. software that perform the specified functions in a proper fashion.
Excellent post implementation support is offered to our customers.
After implementation of the software application we provide :
Corrective maintenance to correct errors
Adaptive maintenance to accommodate changes in the external environment of the software.
Perfective maintenance to extend the software beyond its original functional requirements i.e. to add additional functions that are recognized by the customer.
In addition to this in-house technical assistance, telephone help desks and on-line support is offered.
The greatness of our software applications is their simplicity and usability. Our software are user friendly and require :
Average intelligence skills to learn
Less time to become moderately efficient in the use of the system.
We develop software that take care of the integrity of the data i.e. safety from corruption and data loss.